GRES INDIA PROFILE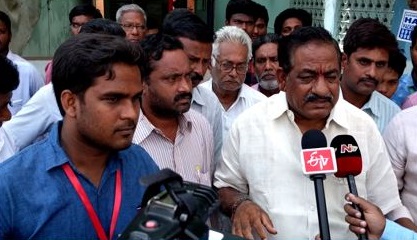 GRES-INDIA -22 years of Experience in Large scale CAPI surveys, Monitoring & Evaluations, Baseline Surveys, Evaluation/ Impact Assessments, Urban Slum Dwellers household surveys for land rights, Third-party Verifications, National Level Field Verifications, Market & Socio-economic Research, Geo-tagging surveys with GIS coordinates and Social Development Activities
Future Plans
GRES has a strong faith that little intervention in need makes big difference, thus the success as mentioned above has encouraged GRES with following future programmes:
To organize Water Resource Management programs
Establishment of Rehabilitation and Care Center for Women in distress
Establishment of four Water Harvesting Structures to provide irrigation facility to 12000 Hectares of land.
Plantation of 120 acres of Medicinal plantations
Establishment of a Rural Hospital
Establishment of a Common Facility Center for providing training and skill Establishment of an Artisan guild for jute product /craft workers.
Creation of Employment opportunity for 5000 Men/Women.
Establishment of an Old Age Home for Poor Old Aged People.
Establishment of a Crèche for care of orphans, kids and adoption.
Organize Seminars at district level on Environment, women empowerment, child rights etc
Prevention of Trafficking and Rescue, Rehabilitation and Re- integration of Victims of Trafficking for Commercial Sexual Exploitation.
Training programs to the fishermen community
To implement a programme on "Reproductive & Child Health Care.